Sleek Restaurants and a Rooftop Bar in Nashville, TN
Extraordinary dining awaits you in here downtown Nashville, TN. The Westin Nashville showcases three signature dining destinations, offering traditional Southern and American cuisine with innovative twists. Hotel guests and Nashville residents alike are invited to experience Decker & Dyer lobby bar & eatery, L27 rooftop bar & lounge, and Oak Steakhouse.
Decker & Dyer
Social Lounge & Eatery
Decker & Dyer is our hotel's social gathering lounge and eatery. Start your day in Nashville with a healthy, filling breakfast, or join us later for a craft cocktail and live entertainment.
Hours
Breakfast | 6:00 AM - 11:00 AM
Lunch | 11:00 AM - 5:00 PM
Dinner | 5:00 PM - 10:00 PM
Late Night | 10:00 PM - 12:00 AM
Bar Hours | 11:00 AM - 12:00 AM
Menus | Breakfast | Lunch | Dinner | Late Night | Dessert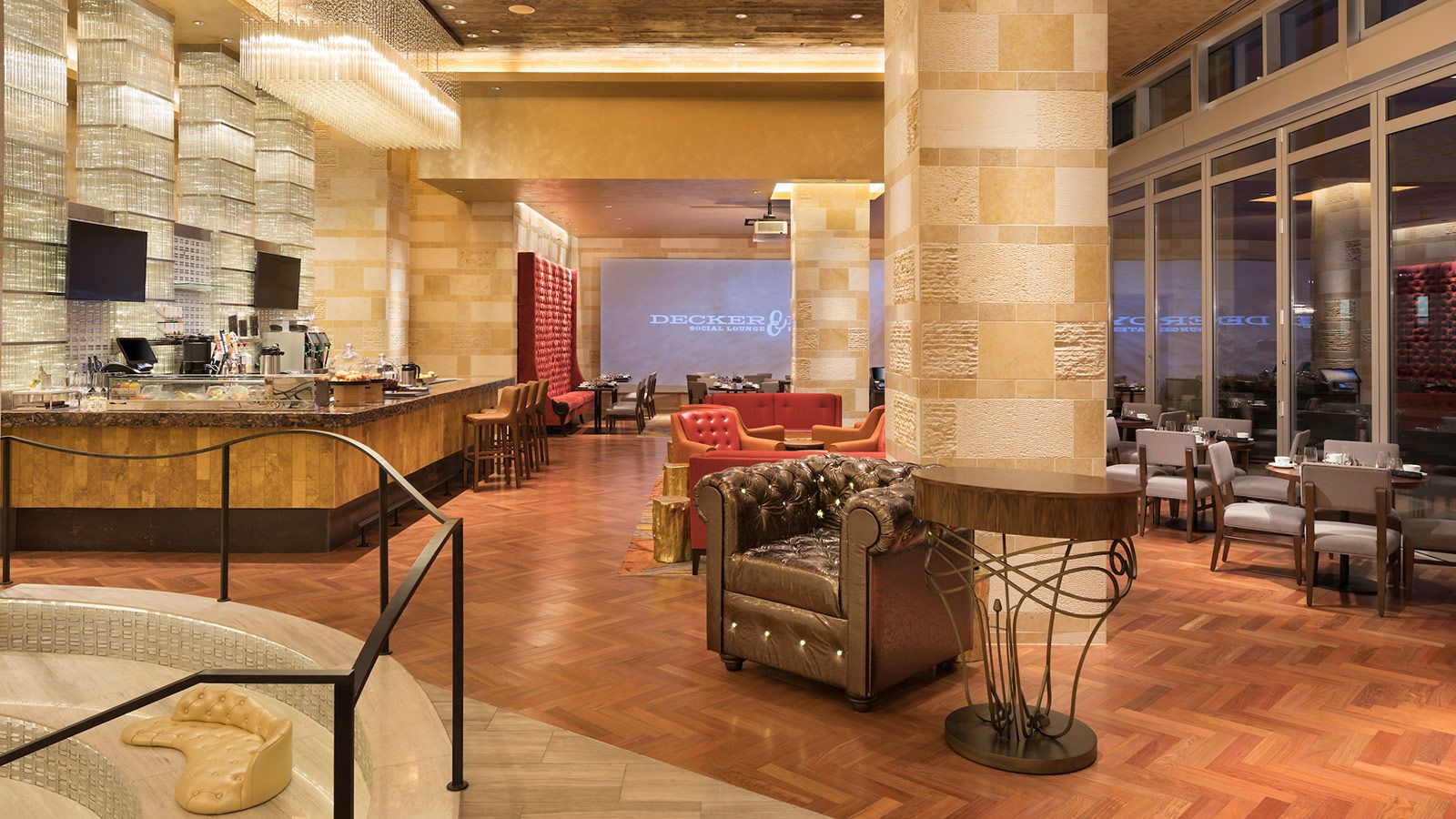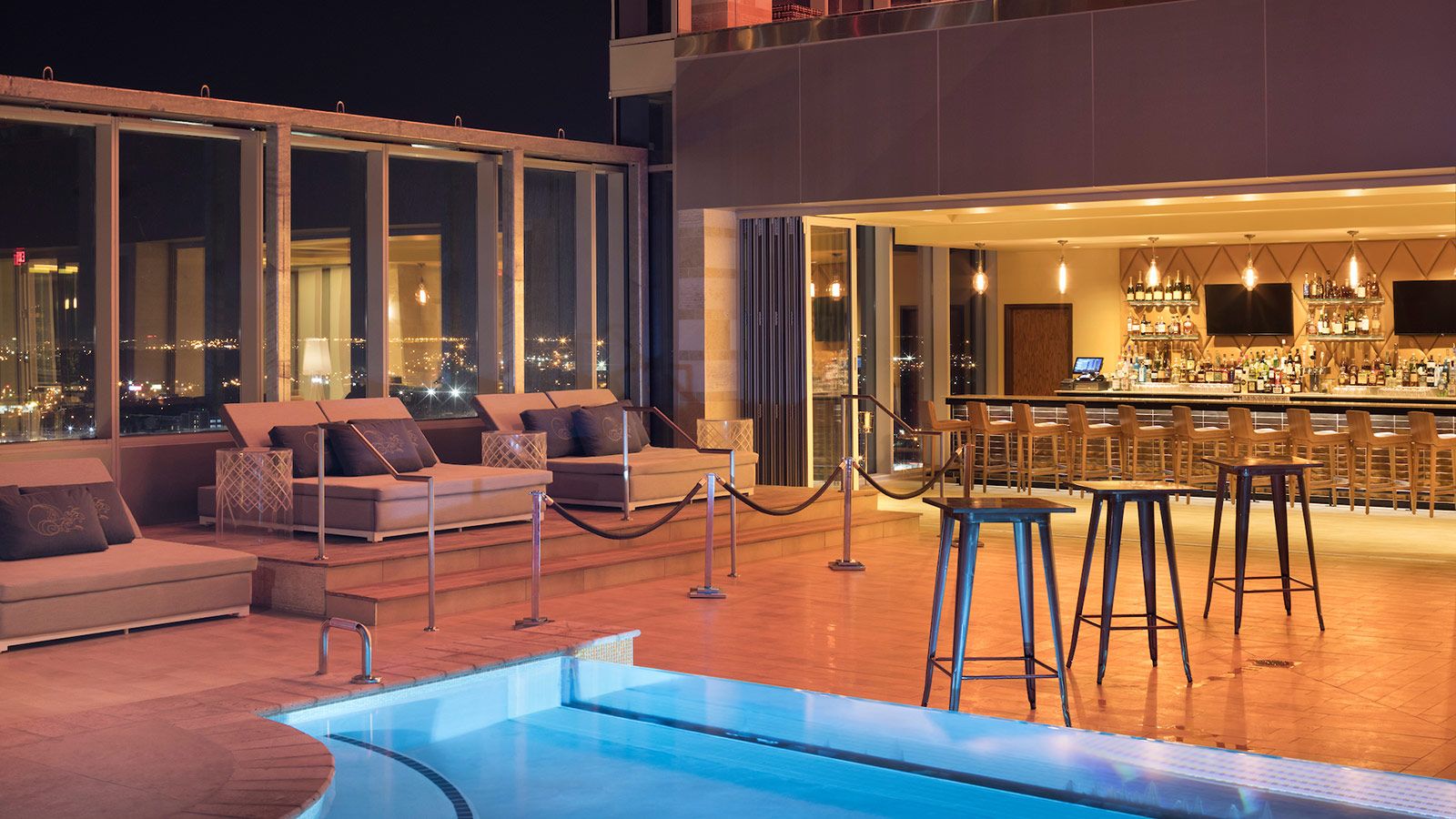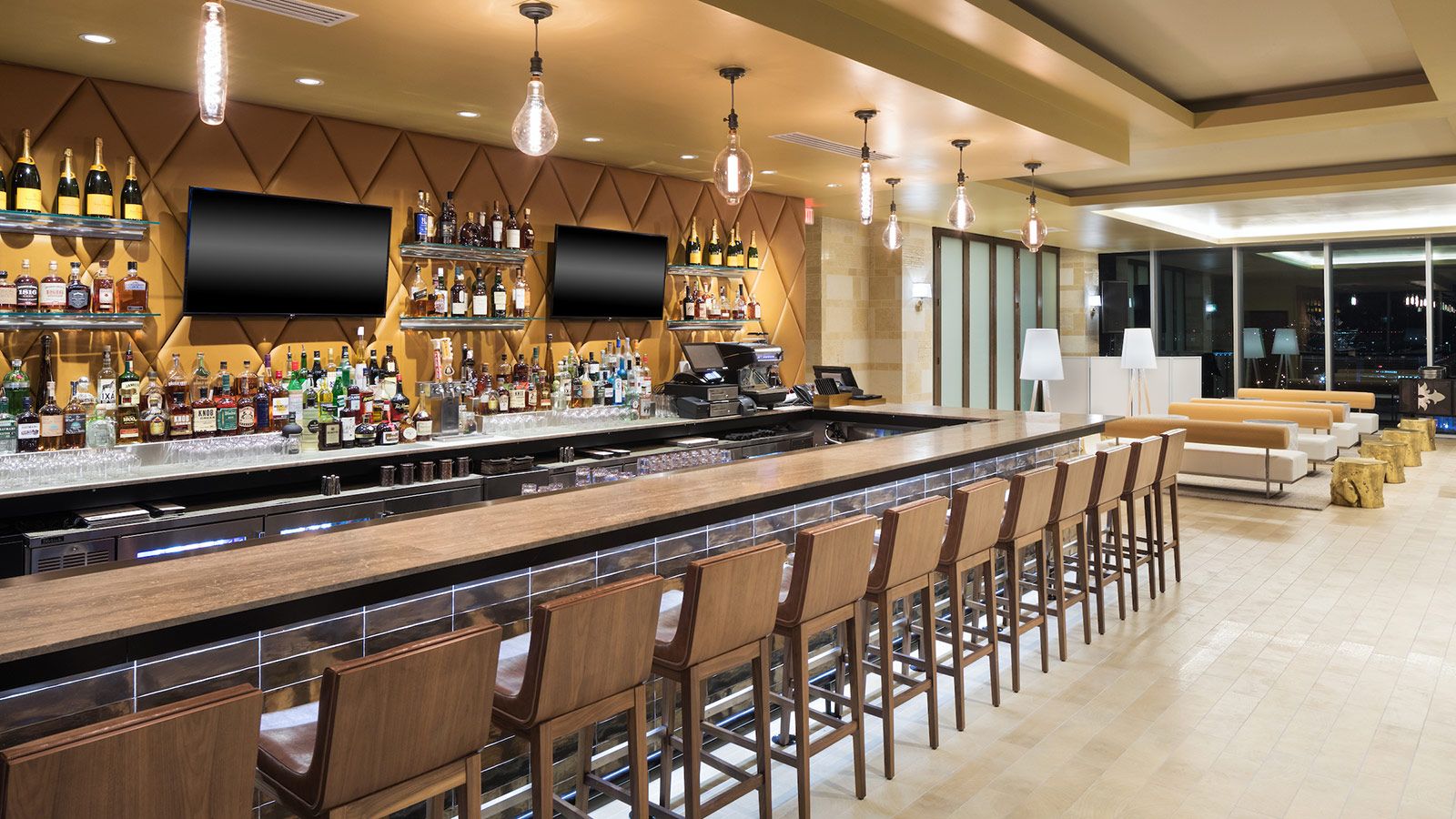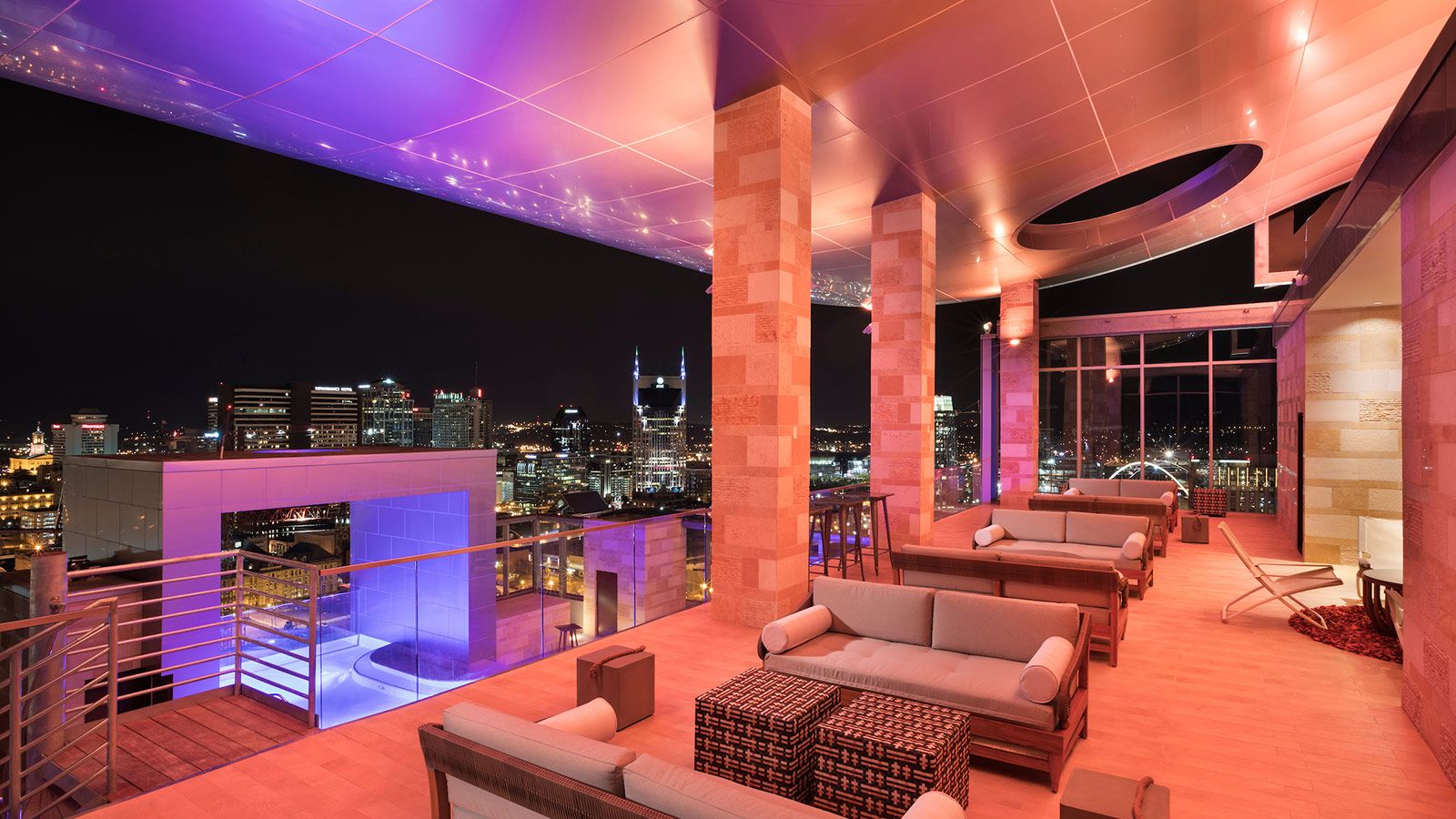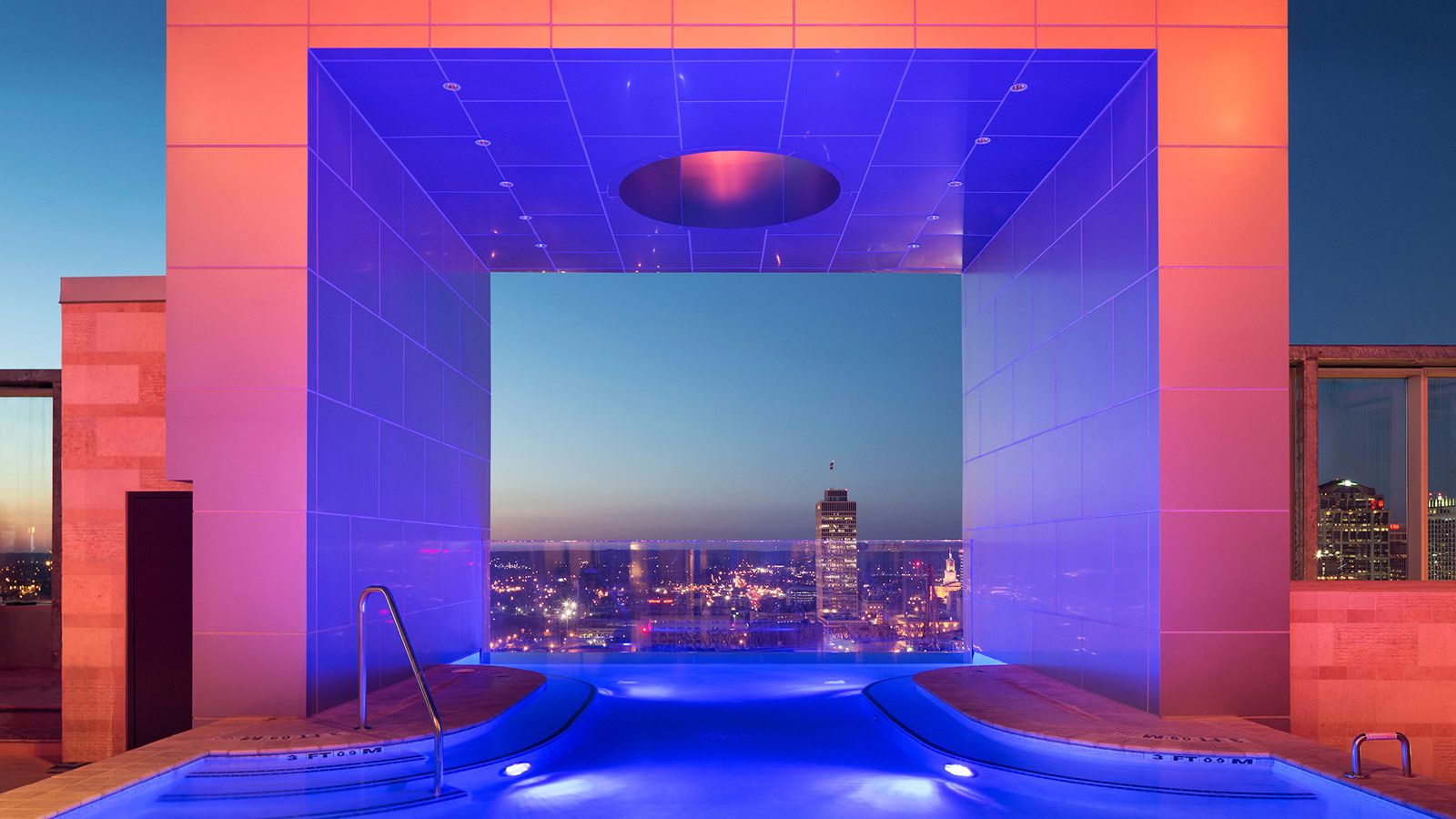 L27 Rooftop Bar
Sip cocktails and mingle while enjoying spectacular views of downtown Nashville at L27, our vibrant rooftop bar. Cabana rentals are also available; transform your rooftop experience into an evening VIP party. L27 Rooftop Bar is available to patrons aged 21 and up.
For more information on Cabana rentals, email cabanas@westinnashville.com.
L27 Pool is open to patrons ages 21 and up. Indoor pool on the 3rd floor is available for younger guests.
Current Hours
Monday / Tuesday / Wednesday : 4 pm to 12 am
Thursday : 10 am to 1 am
Friday / Saturday : 10 am to 2 am
Sunday : 10 am to 12 am
Menu | All Day Menu
Learn more about L27 >>
Oak Steakhouse
Operated by The Indigo Road restaurant group, Oak Nashville presents an innovative take on the classic steakhouse. Located in the heart of Nashville, Oak Steakhouse offers a modern approach to steakhouse dining, serving farm-fresh dishes alongside steakhouse classics in a modern and intimate environment.
At Oak Steakhouse, we are passionate about supporting our local farmers and proudly showcase their bounty throughout our menu.
Hours
Monday – Thursday | 5:00 PM - 10:00 PM
Friday & Saturday | 5:00 PM - 11:00 PM
Sunday | 5:00 PM - 9:00 PM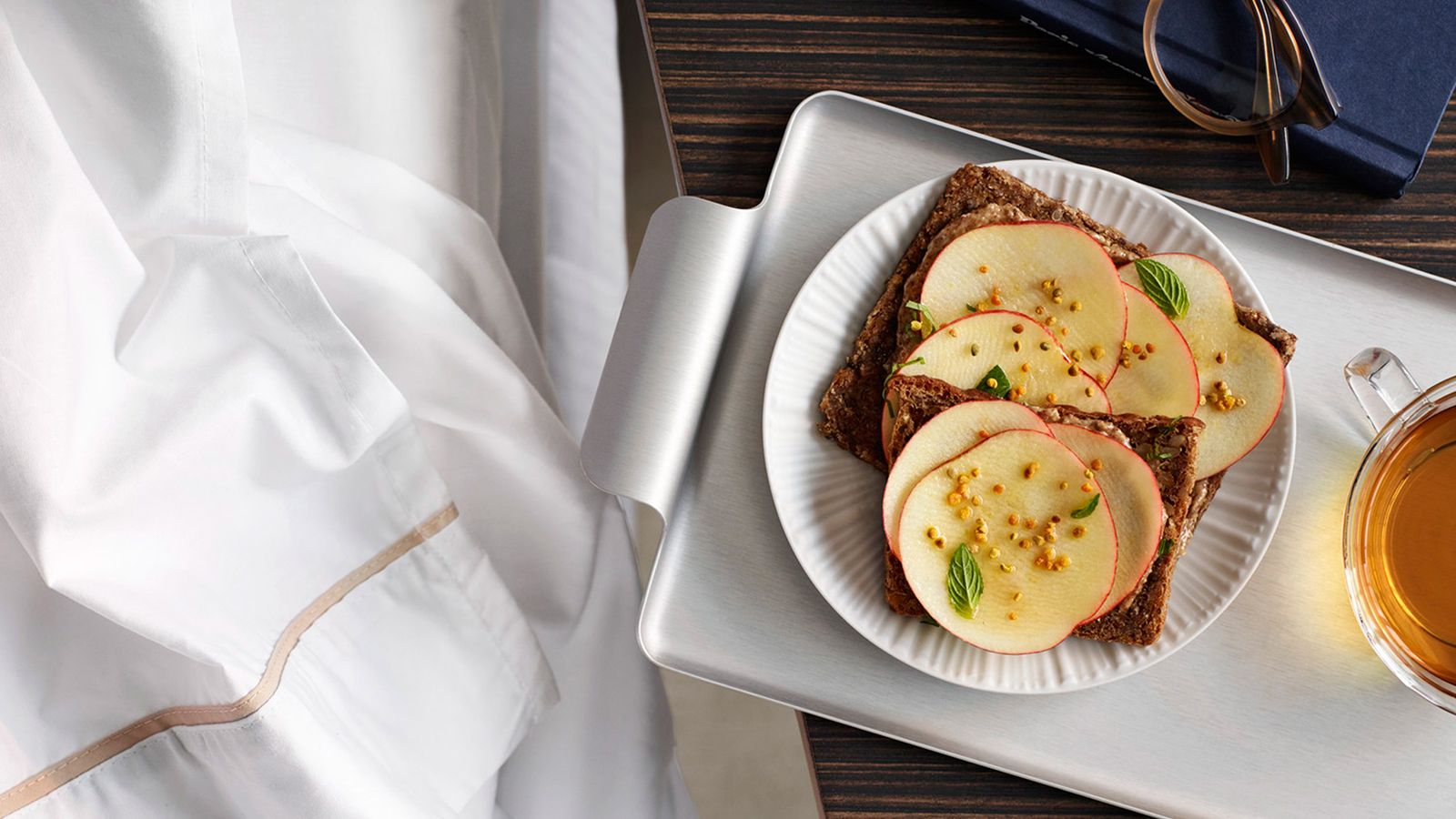 Room Service
Available 24 Hours
Let us bring the restaurant to you! The Westin Nashville offers in-room dining, available to our guests 24 hours a day. Touch Service Express from your room phone to be connected to in-room dining.
This selection includes Westin Sleep Well Menu for in-room dining, designed and recommended by the experts at SuperFoodsRx™ to promote rest and recovery. Whether you're adjusting to a new time zone or recovering from your travels, sound sleep and a healthy breakfast are keys to renewal.